Sunday, October 15, 2017
08:00 am
98th Church Anniversary Sunday - 8am Worship
Allen Temple Baptist Church
The Allen Temple Family gives great praise to God for blessing us beyond measure to celebrate 98 years of unbroken ministry to Oakland and our world during the month of October!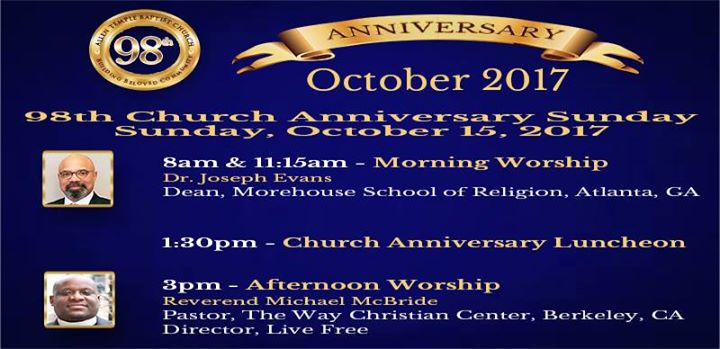 https://www.facebook.com/events/438801619854085/
x
You must login in order to RSVP to events on Oakland In Motion.
x
Do you plan to attend?
at
Allen Temple Baptist Church
Oakland California
on Sunday, October 15, 2017 08:00 am?