Saturday, October 14, 2017
09:00 am
HELLA Peoples on the Run (PoC space)
lake merritt pergola
H.E.L.L.A. People's On the Run is a grassroots organization collaboration between the Teachers 4 Social Justice and the People's Education Movement to create opportunities for educators/organizers of color to heal collectively, network and build together.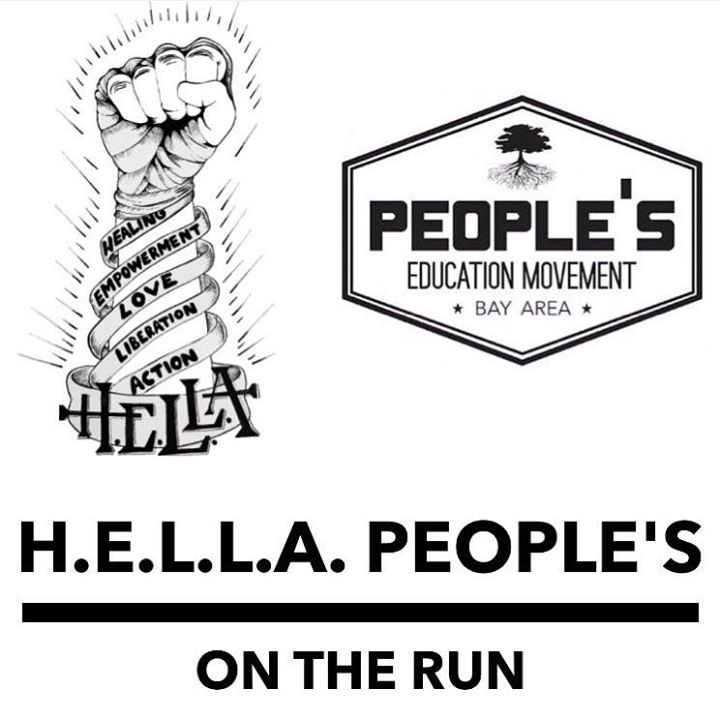 https://www.facebook.com/events/1999783420253999/
x
You must login in order to RSVP to events on Oakland In Motion.
x
Do you plan to attend?
at
lake merritt pergola
Oakland CA
on Saturday, October 14, 2017 09:00 am?