Tuesday, October 17, 2017
09:00 am
BAYEP Career Pathway Summit
Oakland Marriott city center
Hit GOING to receive the latest updates!

The BAYEP Career Pathway Summit is a free transformative hiring event open to the entire San Francisco Bay Area community with a focus on connecting young men of color (YMoC) to employment opportunities.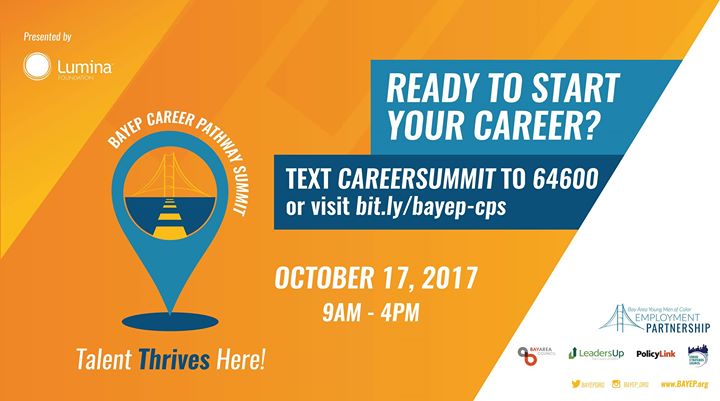 https://www.facebook.com/events/346917795764568/
x
You must login in order to RSVP to events on Oakland In Motion.
x
Do you plan to attend?
at
Oakland Marriott city center
Oakland CA
on Tuesday, October 17, 2017 09:00 am?