Friday, October 13, 2017
06:00 pm
Circling Back, Honoring Dr. George Washington Carver
African American Museum & Library at Oakland
Special Thanks to CAL Humanities! We are excited to announce Farms to Grow Inc. in collaboration with the African American Museum Library at Oakland, AAMLO presents "Circling Back" a mobile educatonal panel installation; honoring "Dr. George Washington Carver" Friday.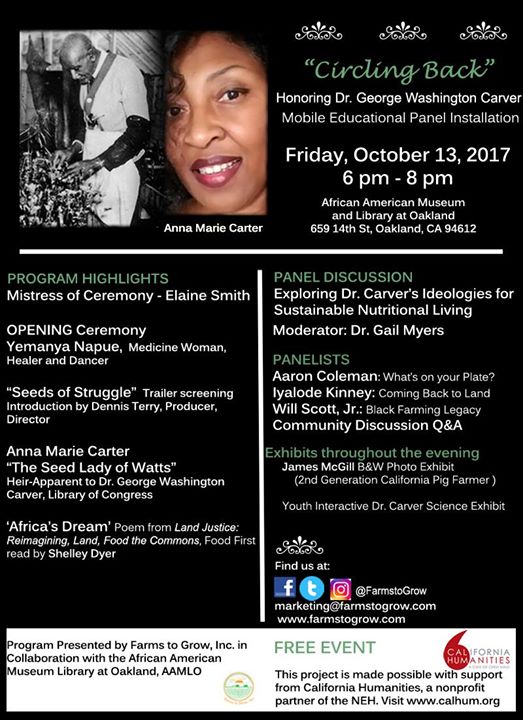 http://tinyurl.com/ya9ag35q
x
You must login in order to RSVP to events on Oakland In Motion.
x
Do you plan to attend?
at
African American Museum & Library at Oakland
Oakland CA
on Friday, October 13, 2017 06:00 pm?